13 Simple Snacks For Those Pre-Workout Cravings
Published June 24, 2022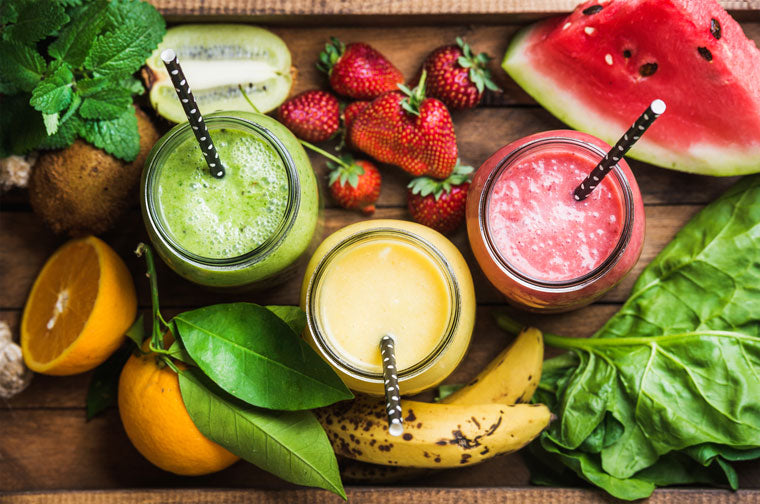 Ever find yourself wanting to eat before exercising or playing a sport? You want energy and sustenance so you don't stall out, but don't want to over do it by stuffing yourself. We can't all afford a gourmet chef to prep our meals for us everyday like a professional athlete. For the ordinary among us, we've come up with an extensive list of great snacks.  These snacks are easy to prepare and even easier to eat. Since we can't cook for you, here are a baker's dozen DIY snack ideas: 
1. Oatmeal
Since it's before a workout, don't be afraid to toss in some brown sugar or cinnamon for taste enhancement. Peanut butter will add flavor and extra protein though, so consider it as an alternative. 
2. Fruit
Bananas and avocados are ideal, but other fruits such as apples, oranges, pears and kiwis are full of energy boosting Vitamin C and natural sugar. 
3. String cheese and nuts
Aim for almonds and pistachios, but peanuts and cashews are okay too. String cheese is delicious and a good source of protein, not to mention downright fun to eat. 
4. Granola/protein bar
These are tasty, but are often loaded with sugar or fat. Always check the nutrition facts before eating. With that said, if there's ever a time you can get away with some extra sugar or fat, it's before a workout. You'll get an energy boost and the exercise will burn off much of what would otherwise add to your waistline. 
5. Greek yogurt with granola
Filling and full of protein, this snack goes better with weight lifting than running. Depending on your tastes, fruit can be a nice alternative to granola. 
6. Eggs with Toast
Protein and good carbs? Check. Hearty, Filling, and Tasty? Check, check, check! Pair with orange juice for maximum taste and extra vitamin C. 
7. Baked Potato/Sweet Potato
Starches should be avoided before bed as they are high in carbs and pack a nice energy kick. That's what makes them perfect for this list though! Since you'll be burning them off before you know it, don't sweat the starch beforehand. 
8. Peanut Butter and Jelly Sandwich
This sandwich's great portion size won't weigh too heavily in your stomach, but still gives you enough sustenance for your entire workout. For those with a smaller appetite, go with half a sandwich instead.  
9. Whole Wheat Pasta
Avoid processed sauces and oils, but this can be a great energy boosting starch option packed with protein. Veggies and a scrambled egg or two are great additions. 
10. Brown rice and veggies
Rice is great because it's easy to pick your portion size based on how hungry you are. Toss in some broccoli or spinach for extra nutrients. 
11. Smoothie
Mix it up with some fresh fruit, yogurt, veggies, juice and/or protein powder! This is a tasty and healthy option that allows for variety day to day. 
12. Whole-wheat toast and cheese
Throw your favorite cheese on a slice of bread and warm it up. It's that simple. Minimal prep time combined with filling protein and carbs is a winning pair. 
13. Ants on a Log
For those who don't know, these are celery sticks with peanut butter filling the trough and raisins on top. In addition to being aesthetically adorable, they'll help power your workout without piling on the carbs. If you haven't noticed, peanut butter is a recurring ingredient in these snacks.