5 Apps to Help You Get Healthy Today
Published August 08, 2022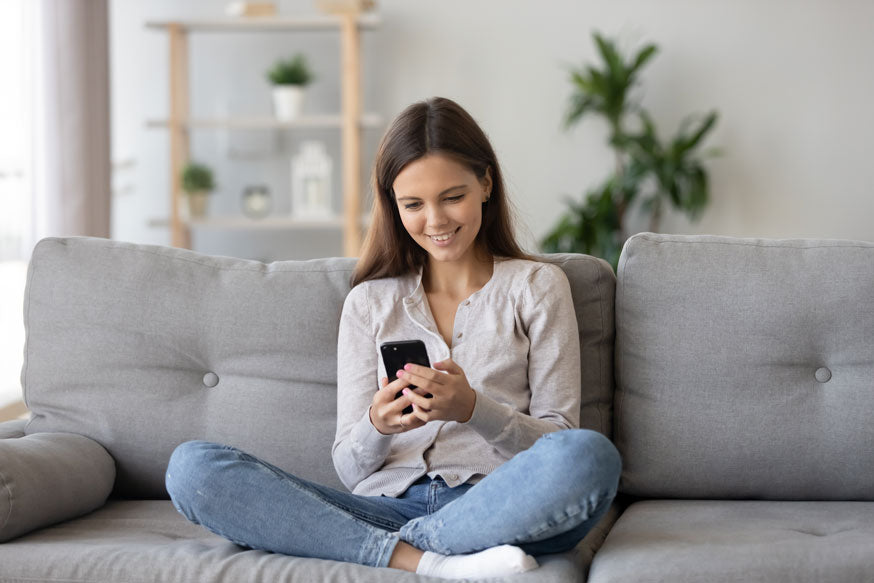 There is no doubt that our cell phones and apps have made our lives easier and more convenient. They allow us to do just about anything on the go. And now they're finally helping us get healthier. A variety of new apps are helping individuals eat more nutritiously, work out more, and live more wholesome and healthy lives. Here's a selection of some of our favorite (and free!) apps that anyone who wants to improve their diet or get more active should definitely check out!
Sworkit
Sworkit might be best known for its time on CNBC's Shark Tank, where entrepreneur Mark Cuban invested $1.5 million in this fitness app. But we are sure that this app will come to be known for a lot more than just that whopping sum.

Sworkit

lets you build custom workouts to fit your lifestyle and time constraints. The app selects from a variety of expert approved cardio and strength exercises to deliver you a personalized workout that is built around your needs. The app's easy to understand layout also makes it simple to use for even the most technologically impaired. Available for iOS and Android.
Noom Coach
It can be really difficult to get started on a path towards a healthy life. Often times, people give up their newfound dedication to eating nutritious meals because they don't see any progress or find it too difficult to track and measure their new healthy choices. Thankfully, Noom Coach is here to help. Noom Coach allows users to track all of their food choices. Like a bulked up virtual food diary, the app displays not only what food you've had that day, but nutritional information as well. Best of all, Noom Coach allows you to input dishes from popular chains and restaurants, to give you the highest degree of accuracy possible. Available for iOS and Android.
Lumosity
To live a healthy lifestyle, its just as important to pay attention to your mental health as it is to focus on your physical fitness. Lumosity lets users workout their brains, with a system of fun games that help you boost mental performance. Designed by neuroscience researchers, Lumosity helps maintain mental fitness and aptitude in just 45 minutes a week. Available for iOS and Android.
Charity Miles
Running is such an important part of so many people's daily fitness routines, so Charity Miles allows runners to harness their journey towards physical well-being for a greater good. For each mile logged through the app, Charity Miles enlists corporate sponsors to donate money to a variety of charities listed on the site. This app is a great motivational tool for anyone who has trouble getting out of bed in the morning to go for a run or needs that extra little push to get out and get active. Available for iOS and Android.
Healthy Out
Ever wanted to go out for dinner, but were worried that you might not be able to eat anything at the restaurant because of your dietary restrictions or nutritional needs? Fret no more. Healthy Out lets you look at nutritional labels and healthy options at tons of popular restaurants and food establishments. Users can also specify their specific restriction or dietary need and search for area restaurants that can accommodate those concerns. This much information in the palm of your hand is invaluable to anyone who has had trouble finding good quality food to eat while out for dinner. Available for iOS and Android.  
About MICHAEL WEINBERG
Michael Weinberg is a writer on The Path Editorial Team.  He is a graduate of Tufts University.  He is interested in how nutrition affects athletic performance and competes in triathlons and obstacle runs.