5 Products That Will Get You Into the Habit of Good Sleep
Published August 09, 2022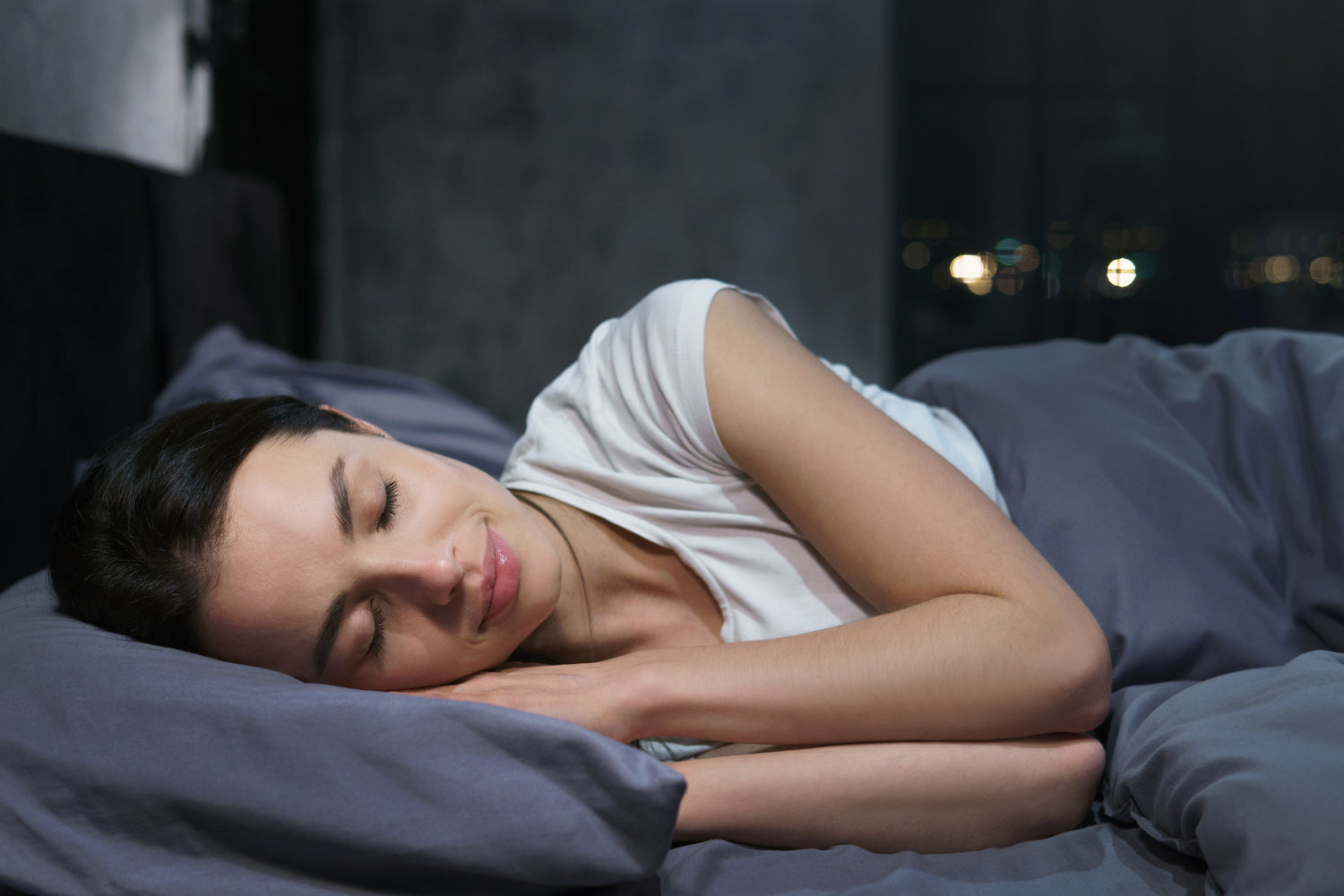 Like anything else in a healthy routine, clocking just the right amount – and quality – of sleep every night is a matter of building the right habits. And if your sleep habits are, say, pulling late nights in the office and setting early morning alarms in the a.m., then you're probably not getting the most ideal rest every evening. To help you build better sleep habits on the regular, try these sleep-friendly products and gadgets.
reBloom All-Natural Sleep Drink, $20 Everyone has to deal with a restless night from time to time, but those evenings can unfortunately disrupt even the healthiest of sleep schedules. This all-natural sleep drink, infused with ingredients like chamomile and magnesium, can help you doze off in no time whenever you're struggling to get the shuteye your body needs.
ThermalSense Temperature Balancing Sheets, $82 Your body temperature naturally drops come bedtime, so investing in some bedding that actually keeps your body cool and wicks away sweat in the middle of the night can be a huge help when it comes to falling asleep and staying asleep in total comfort night after night.
Eclipse Blackout Window Curtains, $16 Because your body can sometimes have trouble producing melatonin – the sleep-promoting hormone – if you're not in a totally dark environment, having curtains that help block out light can be critical to making sure that you're sleeping your best. Plus, these window dressings comes with the added benefit of blocking outside noise, too, which means you'll enjoy a quiet sleep in addition to a dark one.
Hello Sense Sleep System, $130 Not only does this sleek little gadget monitor the temperature, humidity, noise level, and light level of your sleep environment, but it also works with a device that clips right onto your pillow to give you insight into your own sleep patterns. You can also enjoy features like a smart alarm to make sure that you're always waking up feeling your best.
Volador Aromatherapy Essential Oil Diffuser and Night Light, $22 Sometimes the secret to better sleep is just setting the right mood and creating a super peaceful environment. This aromatherapy essential oil diffuser, which also happens to work as a humidifier and soft night light, does the trick by diffusing soothing, sleep-friendly oils (we recommend scents like lavender and bergamot) into your room and relaxing your mind as you get ready to turn in for the night.