5 Shake Recipes to Try with Your WellPath [Video]
Published August 09, 2022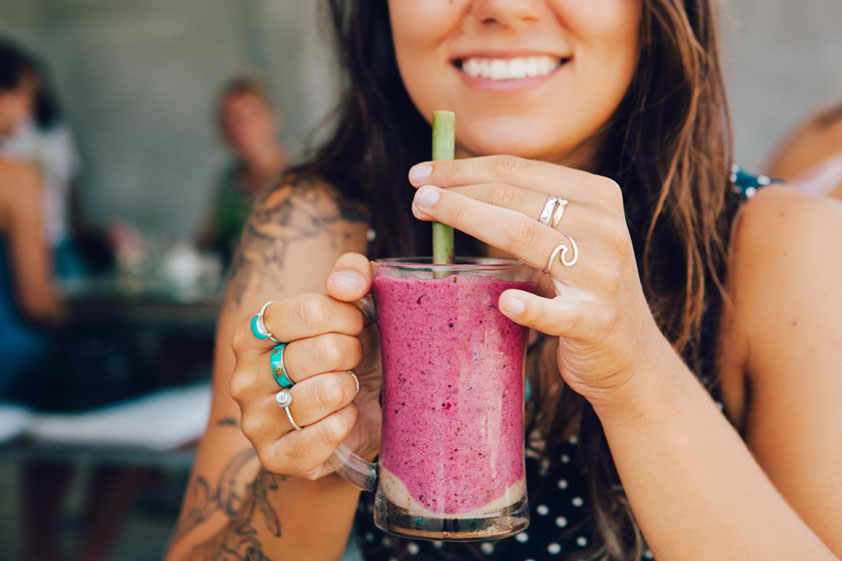 When it comes to making healthy eating convenient and full of variety, you can't do much better than shakes. Offering a simple and versatile blend of healthy ingredients, smoothies and shakes are the perfect way to squeeze a nutrient boost into your day when you need it most, whether you're starting your day, looking for an on-the-go lunchtime pick-me-up, or wrapping up a workout, these are five shakes you'll want in your tumbler. 
1. Oatmeal Shake
2 scoops vanilla

1 c. rolled oats

1/2 tsp. cinnamon

2 tbsp. natural maple syrup

1/2 c. unsweetened almond or other milk
In addition to giving your shake a thick, creamy texture, rolled oats offer a hefty serving of fiber and protein. This means that an oatmeal shake is likely to keep you feeling full and satisfied long after you've enjoyed it, making a great option for anyone looking to control their weight. 
2. Berry Blast Shake
2 scoops vanilla

1/4 c. raspberries

1/4 c. strawberries

1/4 c. blueberries

2 c. unsweetened almond or other milk
A protein shake full of berries is subsequently a protein shake full of antioxidants. From the memory-sharpening anthocyanins in blueberries to the cancer-fighting ellagic acid in raspberries, each ingredient in this shake comes with its own host of nutritional payoffs. Plus, as a whole, the berries offer a ton of fiber, making this shake perfect for improving digestive health.   
3. Banana Almond Cream Shake
1 scoop vanilla

1 banana

1/2 c. unsweetened almond or other milk
2 tbsp. almonds

Handful of ice
As strong sources of carbohydrates and potassium, bananas make for a shake that all at once energizes and improves your overall health, like by boosting your cardiovascular and digestive systems. Paired with the vitamin E from the almonds, this shake is something of a nutritional powerhouse. 
4. Chocolate Peanut Butter Shake
2 scoops chocolate

1 c. unsweetened almond or other milk

1 banana

2 tbsp. peanut butter

Handful of ice
When you can have a shake that tastes like Reese's and helps your health, you know you've hit the jackpot. All you need is a few tablespoons of peanut butter to pack some serious protein into this shake, which is made rich and creamy with the inclusion of a banana. 
5. Mango Blueberry Shake
2 scoops vanilla

1 c. unsweetened almond or other milk

1/2 c. frozen blueberries

1/2 c. frozen mango

1 tbsp. chia seeds
Packed with a host of nutrients, including fiber, protein, and omega-3 fatty acids, chia seeds are the real deal when it comes to superfoods. Paired with antioxidant-rich blueberries and vitamin D-rich mango, chia seeds make for an energizing shake addition that promotes everything from glowing skin to stronger bones and muscles.