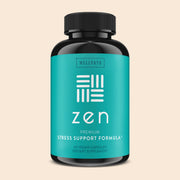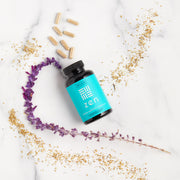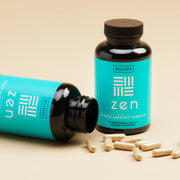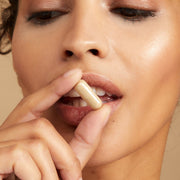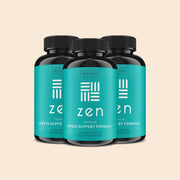 Zen Daily Stress Support Supplement
FIND YOUR STATE OF ZEN - STRESS & ANXIETY SUPPORT

Send stress away with the help of our expertly-crafted adaptogen blend Zen supplement. Ashwagandha, lemon balm, and rhodiola promote a natural sense of wellbeing while helping support positive energy throughout the day.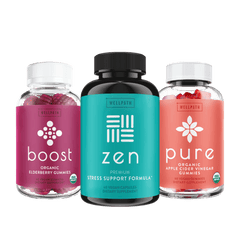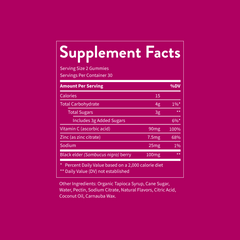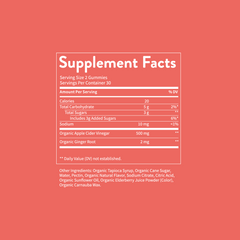 The Essentials Bundle
|
$46.00
—
1 Month
Three paths to wellness




Featured Ingredients
Formulated with top-quality, tested ingredients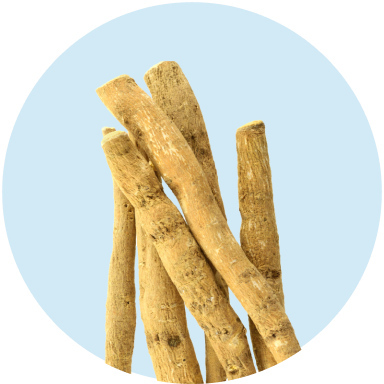 ASHWAGANDHA
Ashwagandha can help nourish optimal nervous and immune system health by normalizing mood, energy levels, and overall immune function.
BACOPA MONNIERI
This Ayurvedic herb has long been touted for its positive effects on mental acuity, memory, and concentration.
Main ingredients
Other ingredients
Stay calm and live Zen
Stress doesn't stand a chance. Herbs and natural ingredients come together so you can live with ease.
ZEN SUPPORTS: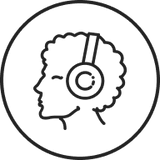 Staying Calm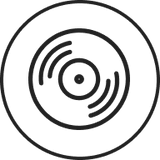 Socializing Freely
Stress Balance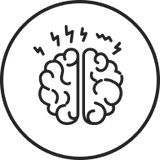 Staying Focused
Zen Daily Stress Support Supplement
Stress free
Been taking these for awhile and seems to keep my anger under control.
Zen Daily Stress Support Supplement
Very happy with producr
Me lieky! Makes me sleep great and feel great the next day
"Zen really works! I've dealt with chronic stress for years. With Zen, I get a nice sense of calm and well-being without feeling drowsy."
Verified Purchase