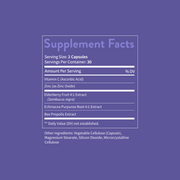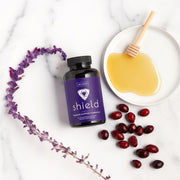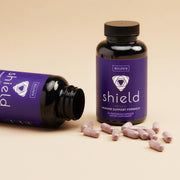 Shield Immune Support Supplement
THE 5-IN-1 IMMUNE SUPPORT SUPPLEMENT WITH BEE PROPOLIS AND ECHINACEA

Shield your system with our smart 5-in-1 immune support supplement. It works to build your body's natural resilience with the help of powerful, naturally-sourced ingredients, including echinacea and bee propolis.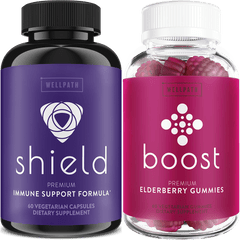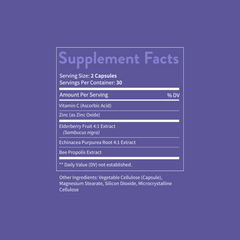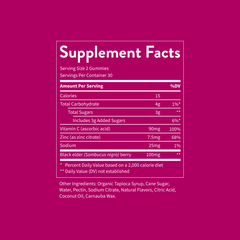 The Immunity Bundle
|
$27.00
—
1 Pack
Build your body's natural resilience




Featured Ingredients
Formulated with top-quality, tested ingredients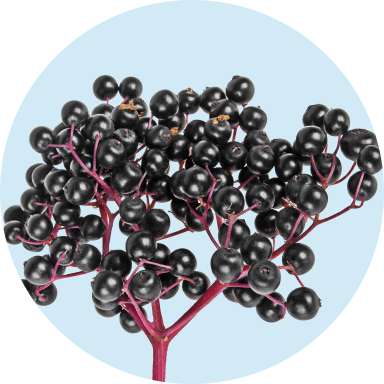 ELDERBERRY
Sourced from the sambucus plant, black elderberry has been used around the world for centuries as a natural immune booster.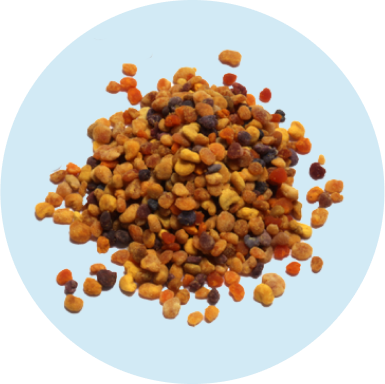 BEE PROPOLIS
Bee propolis, a resin-like coating bees use to help build their hives, is packed with disease-fighting, immune-boosting polyphenol antioxidants.
Main ingredients

Other ingredients

Shield your body
A superstar lineup of ingredients — black elderberry, bee propolis, echinacea, vitamin C, and zinc — helps raise your body's resilience.
SHIELD SUPPORTS:
Immune Wellness
Defending Your Body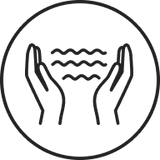 Increased Resilience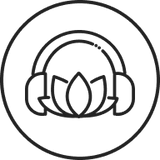 Overall Wellbeing
Helps immunity immensely!
Helps immensely with immunity!
Super tasty
I pair this gummy with three other vitamin gummies and I have seen a drastic improvement in my immune response. This one tastes like candy and I love the addition of zinc. couldn't possibly give a better review.
Great taste
I like this product a lot. Good flavor, immune support.
Missing pills
Opened a brand new bottle, plastic cap sealed, cotton ball inside, as well as the little pack that keeps everything dry. Only 20 pills in the bottle out of 60 that it says on the label. What happened to the other 40 pills?!
"Shield is an easy way to get a handful of great immune booster supplements in one product. It contains elderberry and four other ingredients! It also smells good and has no aftertaste — we have been very happy with this product!"
Verified Purchase