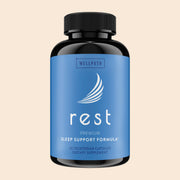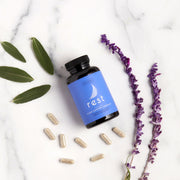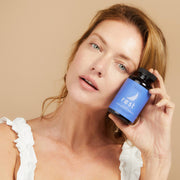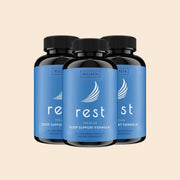 Rest Sleep Aid Supplement
THE CALMING, NON-HABIT FORMING SLEEP AID

Rest easy and wake refreshed and ready to take the day. Our calming sleep aid supplement helps you drift into a deep, restful night's sleep yet awaken invigorated. Calming herbs like valerian root and lemon balm work in tandem to help you fall asleep and stay asleep. When added to your bedtime routine for about a month, Rest works its best.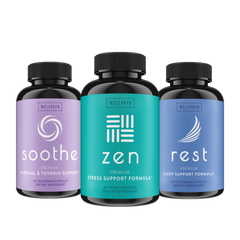 The Stress Bundle
|
$50.00
—
1 Pack
Take your stress away




Featured Ingredients
Formulated with top-quality, tested ingredients
VALERIAN ROOT
A perennial flowering plant, can help to promote tranquility and support a relaxing night's rest.
L-THEANINE
L-Theanine is an amino acid found in tea, and can help to induce calmness without causing drowsiness.
Main ingredients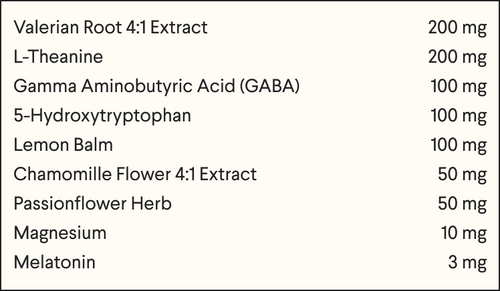 Other ingredients

Rest your spirit and recharge your body
Our naturally sourced sleep formula can help you fall asleep, stay asleep, and wake up refreshed.
REST SUPPORTS:
Falling Asleep
Staying Asleep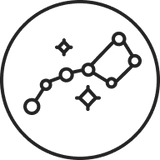 Tranquil Nights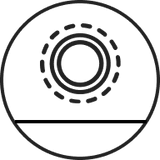 Fresh Mornings
Love it!
I fall asleep faster than ever since I've been taking this product. Don't wake up groggy. Can't say enough good about this.
"WellPath really nailed their sleep formula with Rest. I've been looking for the perfect combination of natural ingredients that could help me get better sleep - and this is it!"
Verified Purchase